ABOUT
US
"PEORIA ADVENTISTS" IS THE DIGITAL MINISTRY OF THE PEORIA SEVENTH-DAY ADVENTIST CHURCH.
We've been here a while
(like... over 100 years)
9:30: Kahoot! and Sabbath School
We get it. We're different. There are also a lot of misconceptions about what Seventh-day Adventists are all about. That's why we've devoted our YouTube channel to explaining Adventism to people. Take a look!
Frequently asked questions
Are Seventh-day Adventists Christians?
---
Yes! We consider ourselves Christians in the tradition of the Protestant Reformers. The National Council of Churches also recognizes Seventh-day Adventists as Christians and we work alongside and with various Christian organizations, such as the Evangelical Theological Society.
---
Why do Adventists go to church on Saturday?
---
While Christians can go to church on any day, Adventists consider Saturday to be the biblical Sabbath, which originated at Creation (Genesis 2:2-3). It is a day of rest, which means we don't go to work or school while treating it as a holy day: a day to spend time with God, nature, and family. We think the Sabbath is the perfect antidote for a society of non-stop work.
---
Are Adventists a cult?
---
The Seventh-day Adventist Church is neither a personality cult nor a theologically unorthodox body of believers. We have a duly elected representative form of government that makes it difficult for one charismatic leader to exercise undue influence. What's more, most of our theology can be found somewhere in the stream of Christian history. (We got the Sabbath, for instance, from Seventh Day Baptists.) Prominent evangelical Christians examined Seventh-day Adventists in the 1950s in a series of meetings to consider the question of whether Adventistism was a cult. Christianity Today obvserved: "For many years SDA has been labeled a cult. Conservative Christians, particularly, have said hard things about the group and its doctrines. But this situation is changing. Some voices now lifted in defense of SDA are from theologically conservative ranks" (Harold Lindsell, Christianity Today, "What of Seventh-Day Adventism? Part 1", March 31, 1958). We need to appreciate that this is a question raised a long time ago in conservative evangelical circles and does not reflect a concern by the vast majority of Christians. Even within those evangelical circles today, it's safe to say that most evangelicals, while they may think of Adventism as different, nevertheless see Adventists as Christian brothers and sisters. Allan Parr, a popular evangelical Youtuber, recently sat down with an Adventist content creator, Justin Khoe, to talk through many of these issues.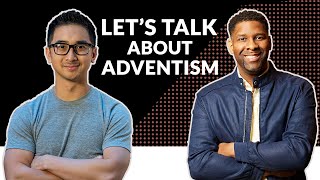 Naturally, we made our own video.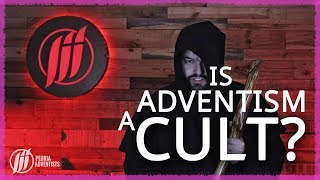 ---
Do Adventists see Ellen White as equal to the Bible?
---
No. Ellen White was one of the founders of our denomination and we do believe she had the biblical gift of prophecy (she shied away from calling herself a prophet). But we do not believe her writings are equal to the Bible or constitute "another testament" alongside the Bible.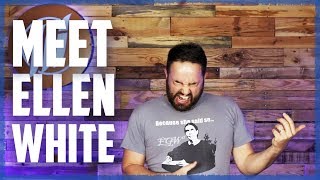 ---
---